Let your light shine before men,
that they may see your good deeds
and praise your Father in heaven. Matthew 5:16
Our Ministries
Your involvement at Impact Church matters because your service really makes a difference. The opportunities listed below describe many of the service opportunities where we need your help. Please look around and then contact the leader for the ministry you would like to volunteer with.
Impact Dinner, our monthly outreach, allows the community to experience Christ's love through worship, the gospel and the fellowship of breaking bread together.
Join us at the Quinn Community Center, on the third Saturday of every month, for food and a fun time to worship.
Email Anthony
Impact Kids is our program for our children where we introduce Jesus's love for everyone with Bible readings, practical teachings and fun activities.
We are impacting and making disciples of the next generation, based on faith, trust and love.
Email Tracy
Impact Women is our ministry for women of all ages. Through our group meetings like W.A.R.S. (Women Away Relieving Stress) we introduce strong women in the Bible.
We share with each other how to love and relieve stress with Jesus on our side. There are many different activities to participate in: crafts, massages, health events, sharing recipes and positive speakers.
Email Rebecca
The Upper Room is adult Bible study, where we delve deeper into our relationship with God and with others through reading the Bible, discussion and prayer.
Email Anthony
If you are a member of Impact Church, gifted musically and more importantly, if you have a desire to use your gifts for God's glory, then we would love to have you join our worship team.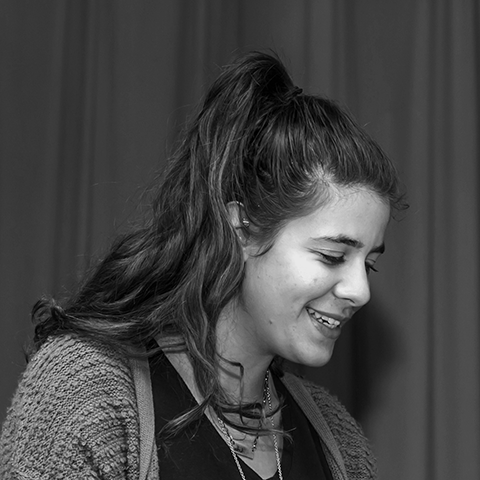 ISABEL NICOLE
Worship Leader
Isabel grew up in northern Chicago, not too far from downtown. She graduated from Judson University in 2017 with a Bachelor's in Worship Arts.
At a very young age, Isabel felt drawn to worship ministry and was heavily involved in her church's worship team, not knowing that it would be the calling God had on her life. At the age of 17, she knew that she was called to be a worship leader and has actively pursued that calling since then.
Worship leading is my passion;
I cannot see myself doing anything else with my life.
She is excited to pursue this passion and calling with IMPACT Church.
Email Isabel
Impact Church is now officially open, we launched our Church on October 1st, 2017.
We invite you to join us, at Washington Dual Language Academy every Sunday for services starting at 10:30am.
Make An Impact, Get Involved
Future Ministries
Impact Home
Our heart goes out to those who have nowhere to lay their heads. We want to give people a warm place to turn to get off the street. There are many programs that give a person a temporary night's stay during the winter and even during the summer months.
Our program will be more relational and is intended to give them necessary opportunities to change their situation. Through Jesus, prayer, and support, we will help them to build new lives. There is no launch date established for this home yet.
---
Impact Center
This center will have classes to help the community rebuild. The classes will be based on the current needs assessments of the public.
This center will network with other people, churches, and businesses to bring resources and knowledge to Maywood, Illinois. We want the Gospel to go hand in hand with relief the community needs. There is no launch date established for the center yet.